Companies Achieve Certification Under New SECOR® Program Requirements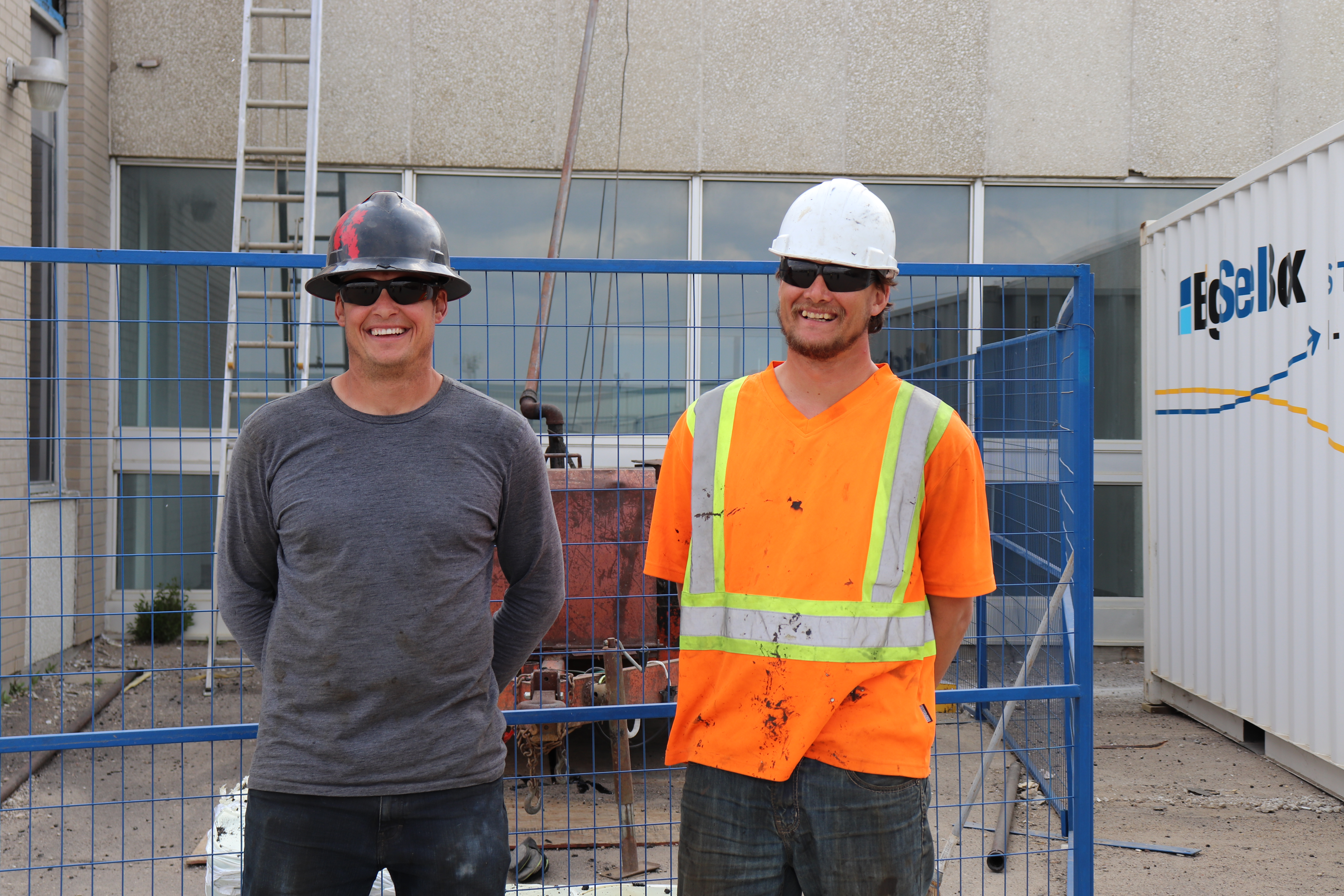 This spring, James Donnelly, owner of Over the Top Roofing and Exteriors, and Brendan Lowndes, owner of Brendan's Roof Repair, were among the first companies to achieve Small Employer Certificate of Recognition (SECOR®) certification under the SCSA's new SECOR program requirements.
Although smaller in company size, Donnelly and Lowndes find themselves working regularly on bigger jobs, like the current one they are working on together in Regina. The owners took some time out of their day to share a bit about why they decided to pursue SECOR certification and how it has helped them better manage their companies.
"Most of the major contractors, such as the City of Regina, PCL, and Graham Construction, now require SECOR or COR certification to bid on jobs. We were already doing everything safely on site, except for the documentation. Now it shows that we are actually being safe, not just saying we are," said Donnelly.
Hazard assessments, safe work practices, training records, and inspection reports are just a few examples of some of the supporting safety documentation required for establishing and maintaining a verifiable safety management system.
"It's great to have general guidelines of what we need for a safety program – we didn't have them before and we needed that to ensure our crews go home safely," added Lowndes.
There are currently more than 80 SCSA member companies seeking SECOR certification. The industry-supported changes to the SECOR certification process impact training and audit requirements as well as the audit process itself.
While continuing to ensure that the program is feasible for smaller companies, these changes serve to strengthen the program integrity of SECOR; holding it to a very similar standard as the nationally-recognized COR program. As an intended benefit, SECOR companies will have the ability to more smoothly transition to the COR program as required or requested.
For more information, please visit www.scsaonline.ca/programs/secor or email scsaprograminfo@scsaonline.ca