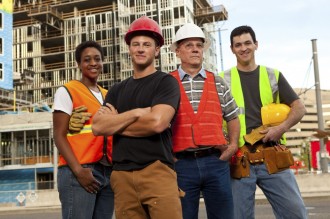 A Career with the SCSA
About the Saskatchewan Construction Safety Association
The Saskatchewan Construction Safety Association (SCSA) is an industry-funded, membership-based, non-profit organization that provides cost-effective, accessible safety training and advice to employers and employees in the construction industry throughout the province to reduce the human and financial losses associated with injuries. Registered March 22, 1995 the SCSA is, and has been since inception, committed to injury prevention. Serving almost 10,000 member companies, the vision of the SCSA is to create the Safest Construction Environment in Canada through its mission of Constructing Safety Leadership.
In 2019, the SCSA was proud to be recognized as one of Saskatchewan's Top Employers. The SCSA is a high-performance organization with talented and dedicated employees who are passionate about safety. The SCSA is always open to receiving resumes from talented people who thrive in a challenging environment built on teamwork and respect. If you are looking to build a career in the health and safety industry and want to excel at a job that is both demanding and rewarding, the SCSA would like to hear from you.
The SCSA is an equal opportunity employer that offers competitive wages and total compensation to their employees. Some of the many benefits include paid vacation and sick leave, professional development opportunities, employer paid benefits, and the option of participating in a contributory RRSP plan. To support and encourage work-life balance, the SCSA also offers a formal earned day off program for select positions.
Current Opportunities
For all SCSA position-related inquiries, please email careers@scsaonline.ca directly.
Note: All resumes will be held on file for one year from the date of submission.