Safety Culture Survey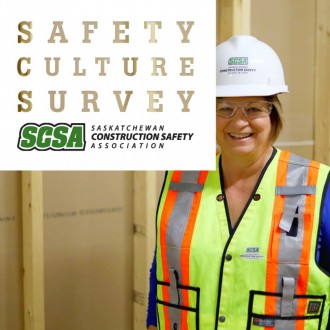 This semi-annual survey helps companies assess and improve their health & safety performance using a short questionnaire. There are eight questions and it takes about five minutes to complete.
Why do the Safety Culture Survey?
Assess the perspectives and attitudes of employees on health and safety priorities.
Give workers a chance to voice their thoughts about company safety culture.
Predict areas that need improvement to prevent injuries and reduce claims.
Companies gain insight into their organization and how it compares in safety to other Saskatchewan construction companies. For best results, share and encourage employees across the entire company to complete the survey. The larger the company, the more respondents give more accurate results.
Members can take part in the survey each spring and fall. Everyone who participates is entered in draws to win SCSA prize packs. Winners are announced on social media.
Over 500 Saskatchewan construction companies have participated in the survey since 2021.
Company Results
All results are anonymous and can be viewed in each company's custom analytics dashboard, compared against industry results. Results help show what current safety culture looks like in the Saskatchewan construction landscape and can reveal trends over time.
Industry Results